We've just released a major update of SMS Backup!
Changelog for v1.1.0
Changes:

Rewrote the UI from scratch for a more user friendly design
Added MMS support (import/export)
Added option to verify created backup file
Added option to Zip & E-mail the backup file
Added manual
Bug fixes
Note: If you would like to restore the MMS entries created by an earlier version of SMS Backup (v1.0.8 and older) please read this post on how to patch and import them [CrackBerry Forums].
Screenshots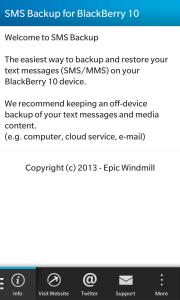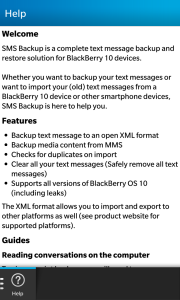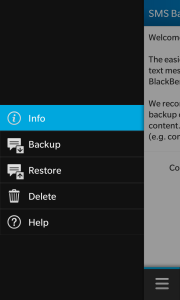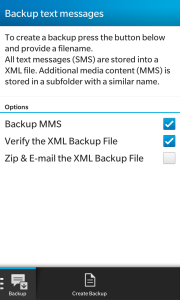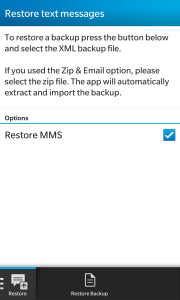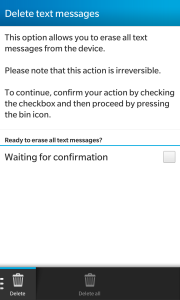 Where to get it?
BlackBerry World:
SMS Backup for BB10
CrackBerry Forums Feedback Topic:
SMS Backup – Backup and Restore Text Messages
---
Comments are closed.