Epic Windmill is proud to present SMS Backup, a complete text message backup and restore solution for BlackBerry10 devices. Whether you want to backup your text messages or want to import your (old) text messages from a BlackBerry10 or Android device, SMS Backup is here to help you.
Features
Backup text message to an open XML format [1]
Restore text message (Checks for duplicates on import)
Clear all your text messages (Safely remove all text messages)
[1] Compatible with the popular Android backup and restore solution SMS Backup and Restore
Screenshots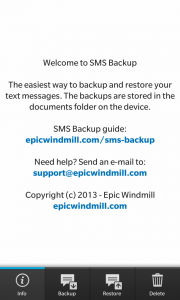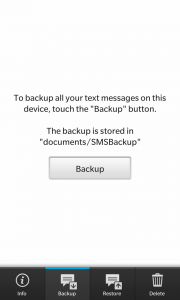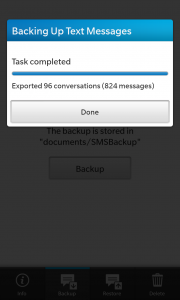 Where to get it?
BlackBerry World:
SMS Backup for BB10
---
Comments are closed.